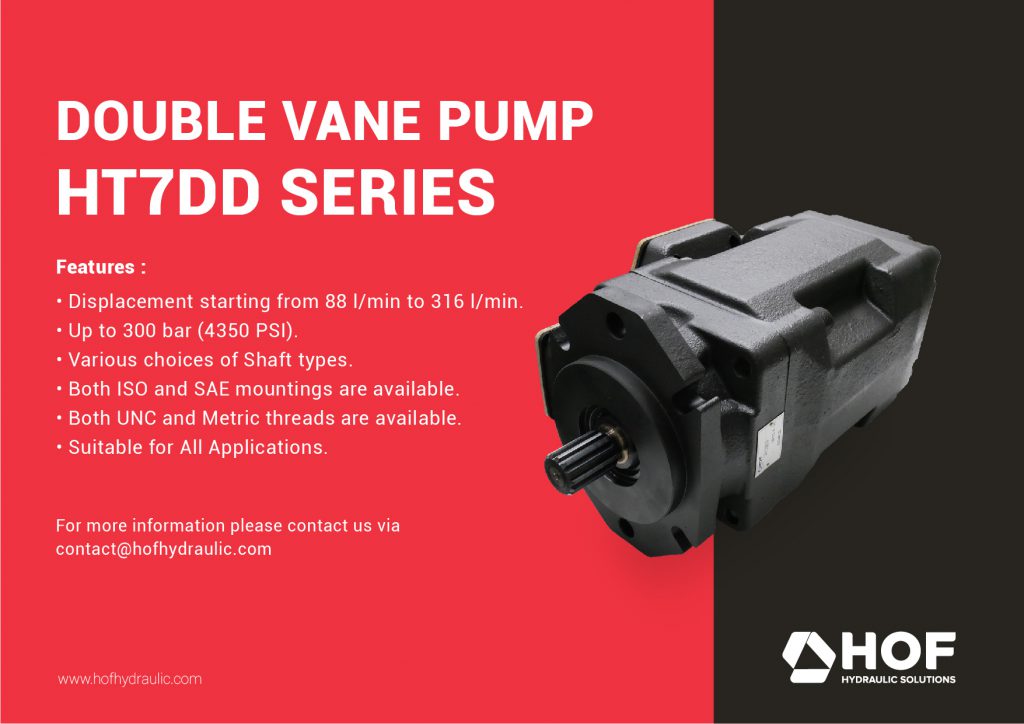 Adding Another Double Pump to the Family, HOF T7DD/T7DDS series
As of 15th June 2020, we are ready to introduce our HT7DD series Double Pump.  
* Displacement starting from 88 L/min to 316 L/min.
* Up to 300 bar (4350 PSI).
* Various choices of Shaft types.
* Both ISO and SAE mountings are available.
* Both UNC and Metric threads are available.
* 6 bolts SAE C mountings allow pump to balance better on the PTO or even on the Foot mount. 
* Suitable for All Applications.
Design for Heavy Duty and High Pressure environment.