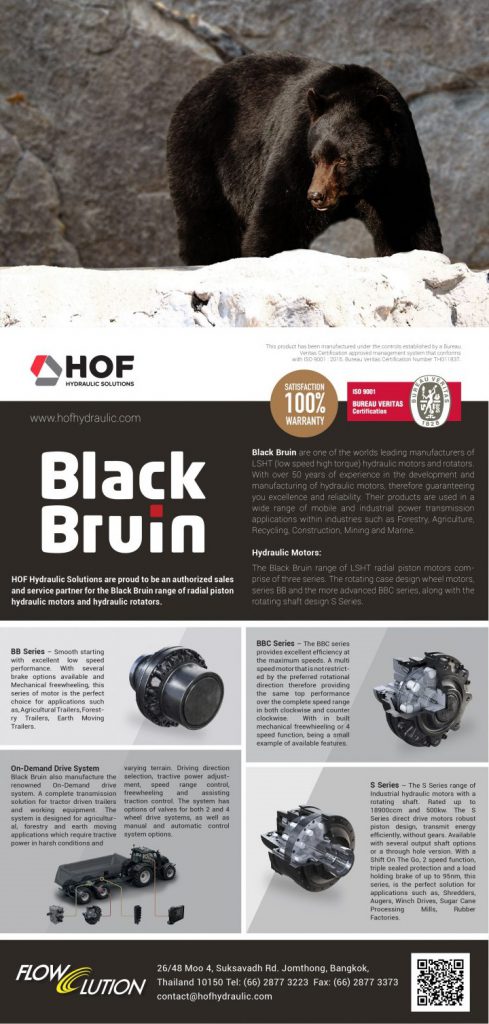 Official Distributor of Black Bruin Motors and Hydraulic Rotators
HOF Hydraulic Solutions are proud to be an authorized sales and service partner for the Black Bruin range of radial piston hydraulic motors and hydraulic rotators.
Black Bruin are one of the worlds leading manufacturers of LSHT (low speed high torque) hydraulic motors and rotators.  With over 50 years of experience in the development and manufacturing of hydraulic motors, therefore guaranteeing you excellence and reliability.
Their products are used in a wide range of mobile and industrial power transmission applications within industries below
Forestry,

Agriculture,

Recycling,

Construction,

Mining,

Marine